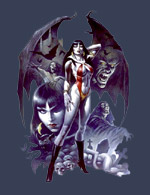 :: Bad girls ::

The "bad girls" comics had found a big grow in the last years and sure, we readers are very pleased to to see that beautifull girls always super sexy and almost naked. Infact even if the stories couldn't be appreciated by everyone, the aesthetics aspect is always of high level. Well, I can say that Vampirella is a good example of this kind of comics.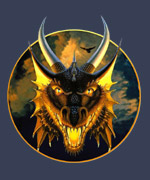 :: Science Fiction - Fantasy ::

Who never read a science fiction book or see a film in his life? Everybody have a fantasy world, a personal vision of what we think will be the future or could be the life on an other planet or time era. In this gallery i will collect artworks from amazzon girls to spaceships with the hope to push the artists fantasy for new draws.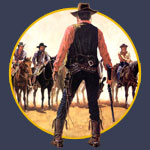 :: Western ::

The adventures of the wild cowboys had been subject of many movies in the history of the cinema. The hope ina better life had guided thousand of men to the west conquest, the border with rich promise but at the cost of high sacrifice, fighting the people that live there since century before, the Red Indian.