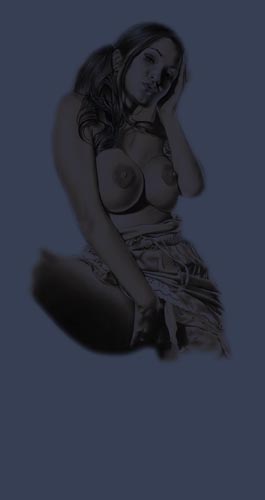 Victor has been drawing since the age of 5. As you can see from his art, his emphasisis on the female figure. People always ask him where he learned to draw, his reply always is, "You cannot be taught how to draw, drawing comes from the heart, you can be taught different and new techniques, but no one person or class can teach you how to draw."

Victor has always been intrigued by the essence and sensuality of the female form. He has had many mentors in his techniques, Luis Royo, Olivia, and Michelangelo to name a few. As an artist in the field of fine arts, Victor has devoted countless hours in his illustrations. "When I draw, I draw with feelings from the heart, and with great pleasure, but also with a little sacrifice and suffering. Sometimes I will work on a piece for days with very little break. This is the obsession part of drawing. I'm sure many artist know what I am talking about."

All through school Victor always enjoyed art classes. This is when he realized that drawing would soon become his profession and obsession. In his art he is known for his smooth flowing contrasts of the skin and form, then suddenly running into sharp and painfully detailed areas.

Victor's art is quickly achieving international attention, he has collectors from all over the world. Victor has many loyal collectors that recognize his style of art.